On August 12, 2018, CAICT, School of Public Policy & Management of Tsinghua University and Tencent jointly held the Workshop in Beijing focus on Construction of Digital Chinaand founded the Digital China Research Center (DCRC). Chief Economist Wang Xinzhe of Ministry of Industry and Information Technology (MIIT) attended and addressed the workshop, present at which were also more than 70 participants, including government, and famous experts, representatives from colleges and universities, scientific research institutions, industrial associations and enterprises.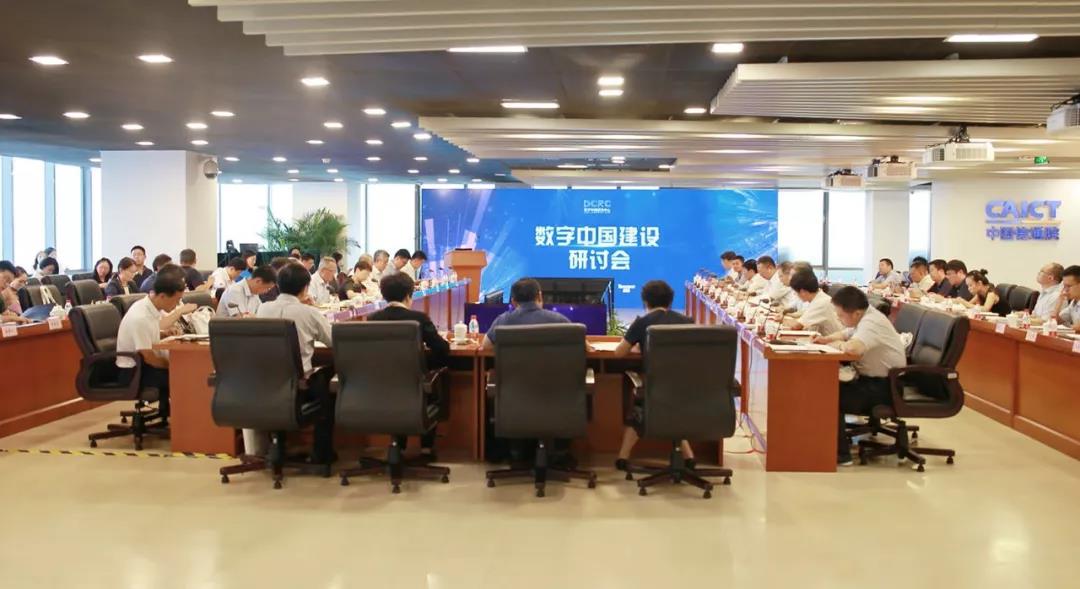 Chief Economist Wang Xinzhe gave three advices for future development of DCRC: first, priorities should be highlighted to improve the level of decision-making service; second, open cooperation should be carried out and new methods of think tank organization should be created; third, brands should be established to continuously improve DCRC's influence. Relevant leaders affirmed and congratulated the founding of DCRC, and hoped it would make greater contributions for the construction of a digital China through mastering development trends and critical problems, staying problem-oriented, having international views, conducting in-depth studies, actively probing into methodology innovation and striving to build a first-class, well-known think tank.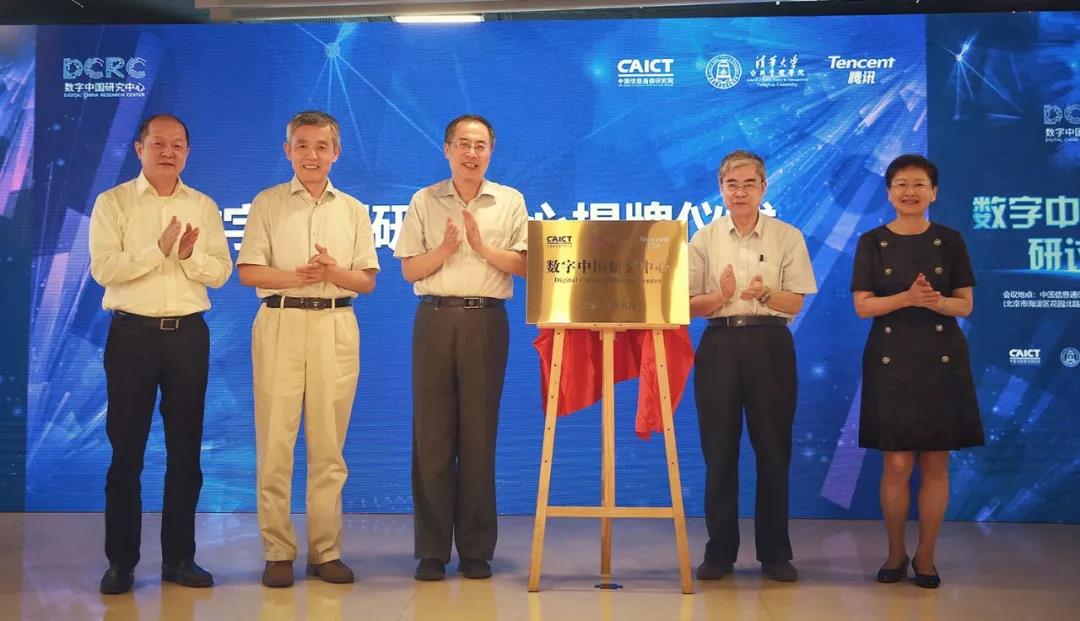 CAICT President Liu Duo and Tencent Senior Vice President GuoKaitian made a speech respectively on behalf of the originators. According to Liu Duo, pushing ahead the construction of a digital China, which is strategic, epochal and multi-dimensional, is the common mission of political, industrial, academic and research circles, and CAICT will further deepen the collaboration with School of Public Policy & Management and Tencent in improving the decision-making support capability for construction of a digital China, and will make greater contributions in this aspect. As a world-leading Internet enterprise, Tencent will contribute to building a digital China by continuing to output its technological capabilities and talent advantages and building DCRC in cooperation with CAICT and School of Public Policy & Management, GuoKaitian said.
  DCRC was unveiled jointly by Academician Wu Hequan of the Chinese Academy of Engineering (CAE), Executive Vice Chairman & Director General Zhu Hongren of China Enterprise Confederation (CEC)/ China Enterprise Directors Association (CEDA), President Liu Duo of CAICT, Dean Xue Lan of School of Public Policy and Management, and Senior Vice President GuoKaitian of Tencent. Director Lu Chuncong of the Policy and Economics Research Institute at CAICT gave an introduction to the work plan of DCRC. It will be committed to building an open research platform and high-end communication platform, pushing ahead the study of relevant issues using the concerted industry-university-research advantage, and offer advices and suggestions for accelerating the building of a digital China.
  Academician Wu Hequan, Dean Xue Lan, Executive Vice Chairman Zhu Hongren, Vice President Ma Bin of Tencent and other famous experts and scholars made keynote speeches such as "Build a Multi-dimensional Digital China, Lead the Future with Innovation", "Public Governance in the Era of AI", "Digital Transformation of Enterprises" and "Digital Assistant in the New Era". Leaders, experts and representatives of entrepreneurs present at the workshop had in-depth dialogues and discussions on the important direction of the construction of a digital China including policy design, digital transformation, digital governance and other important issues, and also presented precious opinions and suggestions concerning the next key research direction of DCRC.