Project Introduction
  The system is a 3D full-wave electromagnetic (EM) simulation software oriented to EMC, antenna design and bioelectromagnetics. It can be used in fields including EMC, antenna analysis and design, EM scattering, bioelectromagnetics and medicine.
Function & Feature
  • FDTD-based EM field numerical simulation software with a cross-platform architecture
  • Support multi-GPU accelerated parallel computing (OpenCL)
  • Strong terminal modeling capability and rich CAD model interfaces
  • Post-processing and visualization display of multi-mode physical parameters
  • Great complex materials analysis capability (dispersion, anisotropy)
  • Chinese human model and several animal model libraries with independent intellectual properties
  • Applicable to EM radiation assessment, near-body channel simulation, mobile terminal and wearable device design, medical equipment design, education and other fields.
Outcome Promotion, Application and Transformation Ways
  Won 3 National Natural Science Foundation of China, published 10 SCI papers, obtained 1 patent for invention and 4 utility model patents.
  For serving manufacturers and medical institutions, the research outcome can be transformed to a development platform, and used for equipment pre-production performance assessment and planning of individualized treatment plans in clinical treatment.
  For test standards development, the research outcome can be gradually introduced into medical equipment performance test or access test by relying on activities of interdisciplinary professional associations (eg. medical devices/equipment association) and standards groups under the framework of large industrialization and through joint proposals.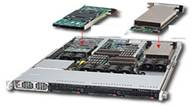 Contact: 010-62304633-2084